Elaine Wilson - Colourist

The 'Accidental' Artist
Welcome to my gallery. I am passionate about colours and nature, so it is easy to see why the sketches and paintings I do usually reflect my outdoor surroundings.

This is where nature and art meet for me and it has become more than just a way of life. Being outside and observing the changing seasons is daily therapy. The real healing happens when I am able to match my memories with watercolours or pencil crayons. Sometimes I go right back to my artistic roots and enjoy good old crayola crayons.
Thank you for visiting.
Click on a colour swatch to browse my art work.
Elaine Wilson
REFLECTIONS ARTIST OF THE MONTH
November 2016
Visit the Reflections Gallery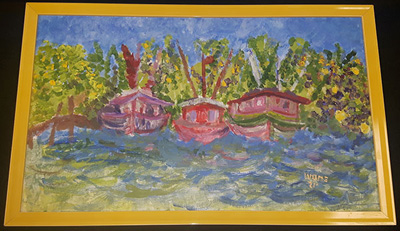 TUSCANY, ITALY EXHIBIT
Masonville Library
June 1st-30th, 2016